Visualize customer's Dream house in 10 minutes with Ceramic King
---

Ceramic King Features
---
Simpler Interface, Greater Experience
Simple but clear commands lead to easy and friendly operating experience. When you start Ceramic King, you will be asked to select design space first, and select the design style. After that,all the models, lighting, and other materials will be shown according to the space and style chosen. Guided by clear commands, space design has never been so EASY!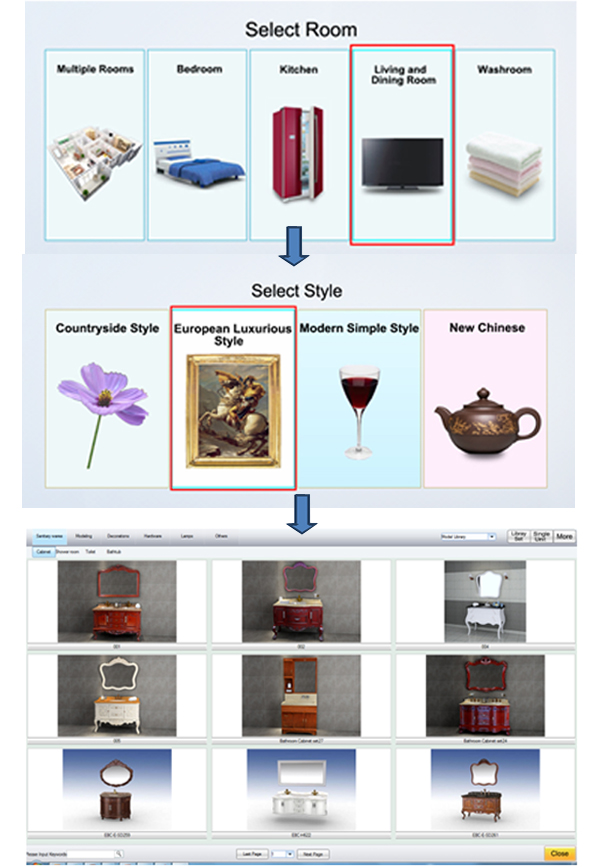 Create Your on Ceramic Tile Library
There are more than 3,000 ceramic tiles in the library of Ceramic King. Furthermore, you can build your own tile library by yourself.By taking photos of your tiles, scanning tiles or downloading tile pictures from supplier website, you can add the tile picture into Ceramic King and present 3D design with your own tiles.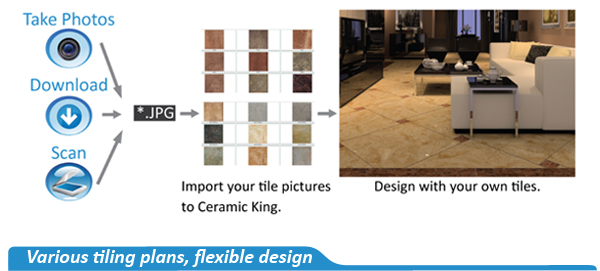 Varius Tailing Plans, Flexible Design
More than 200 kinds of editable tiling plans can help you meet customers' design needs in an easier way.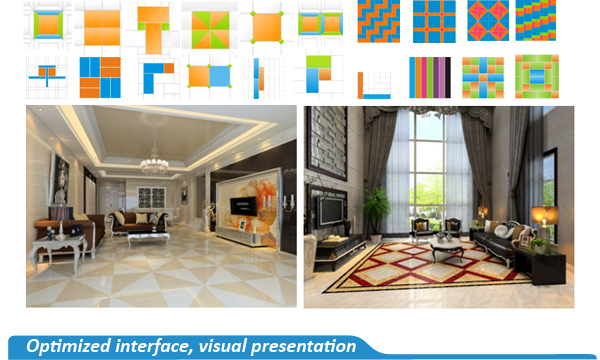 Optimized interface, Visual Presentation
Click to choose one tile or a tiling pattern, and the real effect can be visualized. Tiling design becomes easier.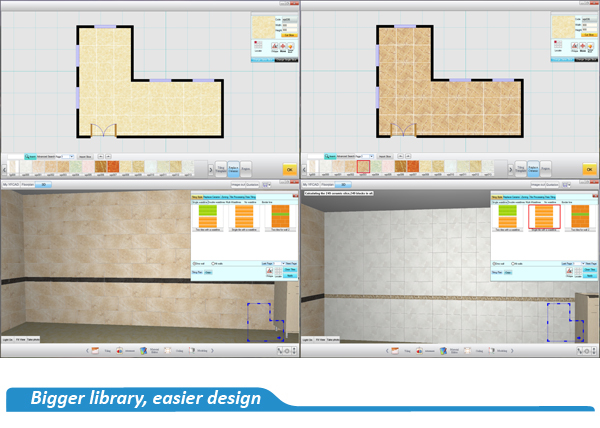 More than 6,000 well-edited models will help you make a design proposal in a quicker and easier way.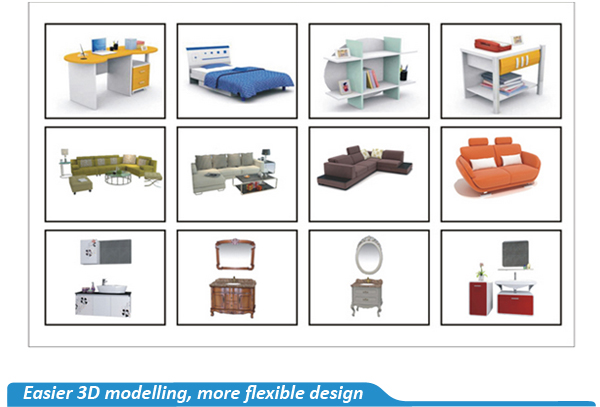 In Ceramic King, there are more than 200 decorative structuremodels likeniche, platform, wall panel, angular line and waistline which can make you design more flexibly.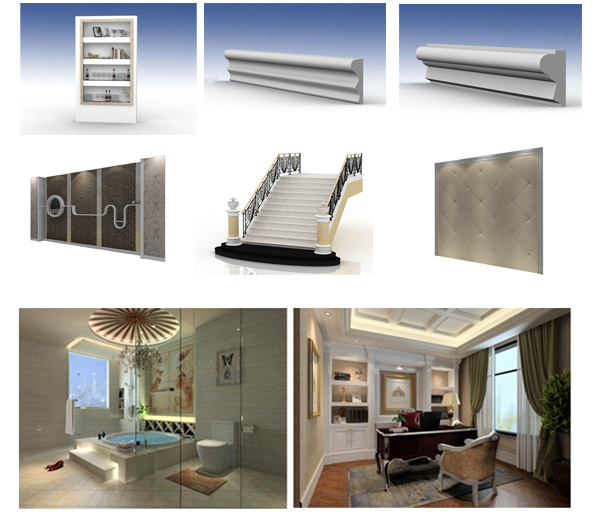 Furthermore, you can also use "modelling" function to create some special structure such as platform, decorative wall and decorative ceiling and so on.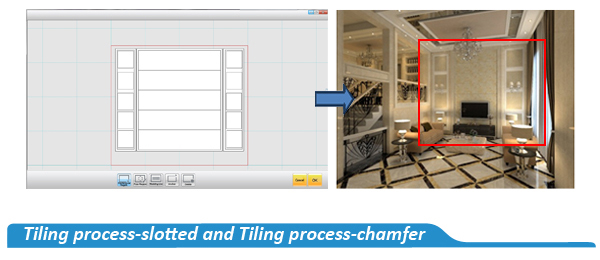 By just ONE click,rendering, quotation,elevation drawing, plan drawing and cutting brick list canalsobe generated automatically by one click.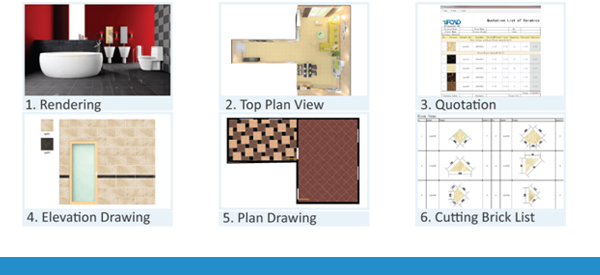 Customized Solution: Make Ceramic King Your Own Sales Tool
With 20 years rich experience, YFCAD Software has been providing and customizing solutions for the furnishing industry all over the world. We are a team of over 300 people in China and 40 overseas distributors, who are sincerely providing services to over 300,000 users around the globe.